We recognize that all our patients are unique and deserve to receive orthodontic care that reflects their individual needs. Our experienced and talented team is committed to working with you and your family to create a comfortable, stress-free, and rewarding orthodontic experience every time you visit our practice.
We are pleased to welcome you and your family, and we look forward to working with you.
---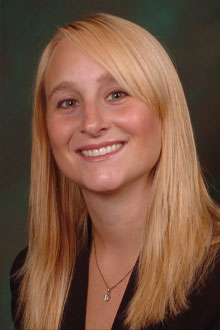 Melissa
Office Manager
I have been in the orthodontic field since 2000 and joined The Hoffman Orthodontic team in 2021. Dr. Hoffman and the whole team are dedicated to providing phenomenal care to all of our patients. The best part about working in this field is being able to see the joy on people's faces after their smiles are transformed!
In my free time I enjoy traveling anywhere warm! I look forward to Summers and would be happy with no other seasons!
---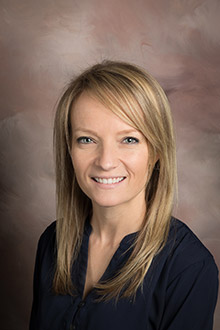 Abby
Treatment Coordinator
I started working in the field of oral healthcare in 2005 and gladly joined our team in 2010. It has been a great experience working for our office. I love helping people, which is something I can do every day at work. My job is to assist Dr. Hoffman with procedures, and provide excellent care for each patient. My goal is to make everyone happy, and Dr. Hoffman works very hard to make this happen. He has a great approach to each procedure and truly cares about how patients feel.
I live with my husband and three amazing children. In my free time I enjoy working around the house, traveling, and spending time with family and friends.
---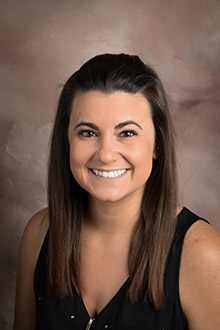 Jessica
Orthodontic Assistant
Working with Dr. Hoffman has been a wonderful way to start my career in orthodontics. I especially like how he makes patients relax and feel at ease. His commitment to providing quality care is unmistakable. Our team is dedicated to the same thing. The goal is always to make patients happy. I can really support this because I love working with patients and making sure their needs are well taken care of. From one-on-one patient care to doing lab work, I make sure that we provide stellar orthodontic care.
I was born and raised in Woodstock. I love living here with my golden retriever, Maddon. We like going on our walks through the neighborhood. I also enjoy cooking, playing volleyball, and just being outside.
---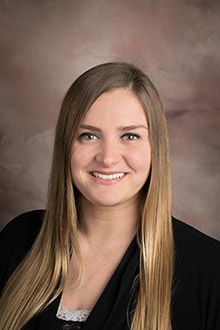 Cathi
Clinical Coordinator
I am so happy to be part of such an amazing team here at Hoffman Orthodontics. All the staff and Dr. Hoffman are wonderful and it's very clear how passionate they are about helping patients finish with beautiful smiles. I love working with patients and getting to know them as they move through their treatment. Dr. Hoffman is very thorough and personable. He has a way of making each patient feel special and right at home.
I love the outdoors and traveling. I have two fur babies that I love.
---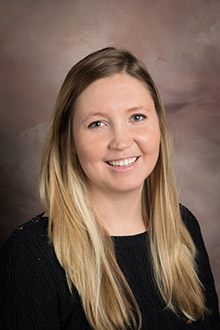 Katie
Orthodontic Assistant
I've been in the orthodontic field for several years. I love working with Dr. Hoffman because of his expertise and the way he genuinely cares for his patients. He will make sure your smile is perfect and see to it that you're laughing at each appointment, too. I love working in orthodontics because it allows me to build long-term relationships with our patients. I enjoy helping everyone feel as comfortable and informed as possible. I can't wait to meet you and witness your smile transformation!
When I'm away from the office, I enjoy spending time with my husband and our kids. I love traveling, road trips, kayaking, and reading.
---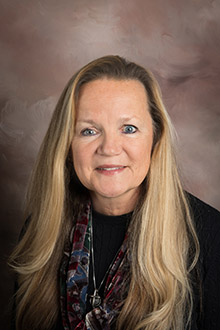 Kathy
Dental Hygienist
Dental hygiene has been my beloved career for more than 40 years. During that time, I have held various positions in general dentistry, periodontics, and fill-in dental hygiene as well as holding several positions on our state dental hygiene board. Over the last 25 years, I have been very fortunate having the unique experience of being a dental hygienist in the specialty of orthodontics. Proudly, I have been part of Hoffman Orthodontics for the past three years where Dr. and our great TEAM make sure that every patient's treatment is personalized while receiving excellent care, giving them a healthy smile that they are truly happy with! My personal mission is to serve each patient making sure that their appointments are fun, very special and customized—treating them like family! I love to use each patient's visit as an opportunity to teach them how to keep their teeth healthy for their lifetime!
My husband and I have lived in McHenry Co. for more than 40 years where we have been very blessed to raise our three sons on the "mighty" Fox River. In my spare time, I really enjoy gardening, water skiing, hosting family events, training our dog to be a therapy dog and volunteering throughout our community!
---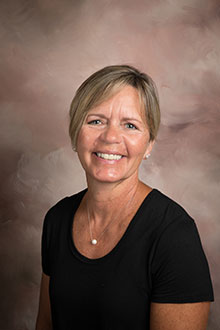 Kim
Scheduling Coordinator
I am happy to have landed here at Hoffman Orthodontics. I am enjoying seeing happy patients come in to get braces on and off. I have been in the dental field for the past 30 years, yet this is my first position in the orthodontic field.
I was born and raised in Michigan. I have lived in many different states throughout the United States and even abroad in England. I've been married to a wonderful man for over 30 years and we've raised two terrific sons. When were not working we love to spend time with family and travel.
---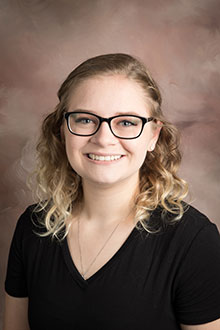 Haley
Orthodontic Assistant
I am so excited to be a part of the team here at Hoffman Orthodontics. I have been in the dental field since 2017 and have a passion for customer service. Dr. Hoffman is an amazing orthodontist who has the very best interest of each and every patient in mind. It's clear to me that I have found a wonderful practice to grow with.
In my free time away from the office I enjoy exciting adventures to local tourist spots and spending time with my family and friends.
---

Mirna
Scheduling Coordinator
I have been in dentistry for over 15 years. I started in general, and I am excited to now be a part of such an incredible team. I love getting to see each and every patient's smile transformation. Dr. Hoffman and the team are always dedicated in delivering the highest quality of care and making sure every patient has a comfortable and positive experience. I couldn't have asked for a better team to join.
In my spare time I enjoy traveling, hiking, being outdoors and spending time with my family and friends.
---

Tammy
Orthodontic Assistant
My passion for teeth started in 2012 and still continues. I love to help people learn about their braces and teaching them about oral hygiene. Working along side Dr. Hoffman is such a pleasure because he truly cares about helping create a beautiful and healthy smile!
I enjoy spending time with family, being crafty and cooking.
---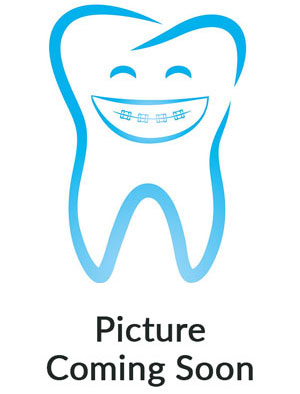 Jaqueline
Orthodontic Assistant
Bio Coming Soon
---